PROTECT YOURSELF AGAINST RANSOMWARE
Managed backup solutions for businesses of all sizes. Back up your company's critical data, whether it's on your computers, servers or in more complex infrastructure deployments.
MAKE IT SAFE,
MAKE IT ONI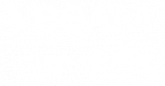 *for purchases of "10 or + units
g-Backup offers you a range of advanced solutions for your backups, in the cloud, locally or using a hybrid model.
Our fully managed solutions come at a highly competitive price. You can add connectivity and communications products easily and efficiently.
We protect your servers, your applications and your files with Veeam backup and ONI support and security.
Includes 1 TB of space for your copies.
Double layer of security for your company's critical information. Backup with Veeam technology in your offices and in the cloud. For medium and large companies with a heavy deployment of applications. Includes 1 TB of space.
Includes 1 TB of space per server.
We've added a 4TB NAS to your g-Backup Business to slow recovery times and create a 5TB oni cloud copy.
Its premium backup service will allow you to ensure the continuity of your business.
Includes 1 TB of space per server, 24×7 support, custom reports, and Connectivity Private Cloud Connect
We protect your employees' workstations with all the support and security of ONI.
Includes 100 GB of space for your copies.
From
5€
/month/per workstation
g-Backup for Microsoft 365 is a solution to protect the data of all the applications within 365. Microsoft's Software as a Service platform is robust, but it doesn't safeguard data beyond 140 days.
Our solution ensures a three-year retention and unlimited storage.
The advantages of our g-Backup service
Automate, streamline and protect your company's backup procedure
FULL SUPPORT
We are a Platinum Veeam Cloud Service Provider and an Ahsay partner. This means we can offer you full support for the best solutions in virtualization environments, locally and in the cloud.
TAILORED TO YOUR BUSINESS
Solutions to implement the backup your company needs: workstations, physical or cloud servers, immutable repositories, storage, etc.
24/7 SUPPORT
Our highly qualified and approachable technical service will support you 24/7 for anything you need.
FOR SMES
Solutions for all environments--offices, SMEs, large companies, local government-- where data volume, infrastructure complexity and impact on response times are a real challenge.
CONNECTIVITY INCLUDED
The benefits of having a global supplier: sign up your g-Backup for more than 5 servers and get the connectivity for free (FTTH 300 Mb).
IMMUTABLE REPOSITORY
Enhance your server or premium g-Backup with the benefits of working with a Veeam immutable repository, where nobody can modify your backups, not even Veeam itself.
100% AS A SERVICE (MANAGED)
We offer you a managed service that configures, implements and monitors your backups from day to day, with regular progress and action reports if any issues arise.
YOU GET TO CHOOSE
You can choose the replication support that suits you best: NAS locally, in our cloud, or both.
SECURE AND SCALABLE
We can provide scalable and adaptable solutions for every need, with all the safeguards required by the EU General Data Protection Regulation. A streamlined, quickly deployable and 100% secure solution.
Keep close track of your backups and arrange to receive regular custom reports through our easy-to-use control panel.
Immutable repository for full protection
against ransomware attacks
Ensures the integrity of your backup through non-modifiable storage (anti-ransomware)
Choose the backup that best suits your needs
Standard connectivity (FTTH)
g-BACKUP
Physical/Virtual Server

Veeam Agent / Veeam Cloud Connect

Windows Desktop, MacOs, Linux / VmWare, Hiper-V
Do you need more information?
Leave us your contacts and an ONI specialist will call you soon
MAKE IT SAFE,
MAKE IT ONI