Safe access from your company to the ONI' cloud
ONI' VPN provides you with an encrypted connection between your offices and the servers you have in your ONI Cloud Datacenter. You can therefore access and transfer unlimited information completely securely and without the need for your servers to be connected to the Internet. This product allows you to create a VPN with a transfer speed of 80 Mbps using up to 3 tunnels.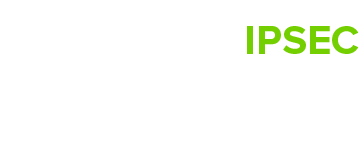 Vantagem1

Secure access from businesses
to ONI' cloud

Three independent tunnels
at no extra cost

Vantagem2



This is a simple structure with a single FW/router or UTM to get the client's traffic to the Internet and simultaneously raise an IPSec tunnel to their cloud with ONI. This model only requires the client's output device to the Internet to have a feature that enables the activation of IPSec tunnels.
This is a complex network structure where the placement of the VPN router is important. This network model requires determining in which part of the client's network the VPN router should be placed. It is advisable to place it in the nearest part of the network element that connects it to the Internet (e.g., the DMZ). This configuration (called "On a stick") allows traffic sent to the client's cloud to not interfere with other communication traveling through the network.
It is therefore necessary to have a device to start the IPSec tunnel. This scenario can be of use if the equipment that links the client to the Internet does not have an IPSec feature. By adding a UTM/router to the DMZ, a tunnel can be raised that adds a static route from the client's PCs to send VPN traffic via the new gateway.
Do you need more information?
Leave us your contacts and an ONI specialist will call you soon
MAKE IT SAFE,
MAKE IT ONI