Housing services at our Lisbon's Data Center, taking advantage of belong to a global network of 9 Data Centers and powered by a proximity network of more than 300 Micro Edge Data Centers in Portugal.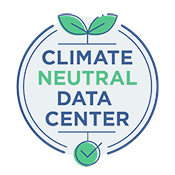 The best offers with high availability and supported by certified teams and the most modern technology, with the possibility of a Private Colocation model.
Infrastructure as a Service
Design your Data Center in real time with flexibility and scalability of all advanced features and functionality.
Rooms with infrastructure and communication services that ensure the operational continuity of the organization, in the event of an accident or serious unforeseen event.
Centralized Backup/Storage
Services with custom policies to protect your information and minimize the risk of irreversible data loss.
Data Center Internet Access
Connections to the internet and your private network, with a high level of quality, reliability and unlimited traffic, tailored to your organization's needs.
Monitoring solutions that proactively analyze IT systems, with associated reporting and an integrated notification system.
Installation of servers, configuration and administration at the operating system level, management of databases and middleware and application servers.
Strict 24×7 supervision of failures with rapid response to incident resolution.
AUTOMATIC FIRE SAFETY
Advanced and demanding fire control and warning measures, through state-of-the-art detectors and gas extinguishing systems.
DOUBLE REDUNDANT ELECTRICAL CONNECTION
Provided with independent double connections to ensure a faultless electrical supply.
REDUNDANT COOLING SYSTEMS
Integrated Cool-aisle containment system and Chillers and Dry Coolers network for high-density environments, keeping the rooms in perfect temperature and humidity conditions.
ACCESS CONTROL
Through the internal CCTV network, strict access controls to the data center over the various areas of the building and the location of each person within it are in place.
UNINTERRUPTED POWER SUPPLY AND BATTERIES
They have uninterruptible power supplies (UPS), with backup batteries to guarantee the energy supply.
24X7 SECURITY
Permanent resident security personnel are on duty 24 hours a day, 7 days a week.
REDUNDANT GENERATORS
Additional diesel generators that, redundantly, guarantee the supply of electricity in case of supply failure by the electric companies.
Use of 100% renewable energy, certified through Greenchain technology, pursuing the objective of minimize our ecological footprint.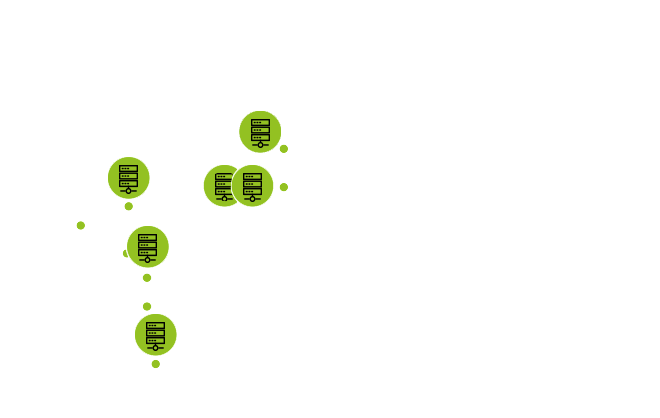 Advantage of belonging to an
integrated network of 9 data centers
Worldwide redundant environments with Tier III, IV and ICREA 5 Data Centers.
Located in Madrid, Barcelona, Dublin, Miami, Santiago de Chile, Bogotá, Lisbon and Porto.
The security of having your data in Portugal with replication in the European Union (Spain or Ireland), or in Latin America and the USA if your business so determines.



Security of Information ISO 27001
Security and health at work ISO 45001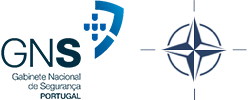 Do you need more information?
Leave us your contacts and an ONI specialist will call you soon
MAKE IT SAFE,
MAKE IT ONI